So last week I started this course: rebelway.net/intro_to_houdini_for_fx taught by Saber Jlassi.
In the beginning, I was kinda on the fence if the live element would be worth it and if the level wouldn't be to low. And after a week already I can conclude that it is.
There's so much worth in having somebody explain something as complicated as Houdini in a way that you can grasp it. Having done a shit ton of tutorials, also in Houdini, this is just on another level, that combined with the live feedback sessions and the discord for questions. 
If you are looking to get into Houdini, and you have an advanced level in other 3D programs, this would be my recommendation.
The following tryouts are based on some macro shots of eyes that I found here: behance.net/Your-beautiful-eyes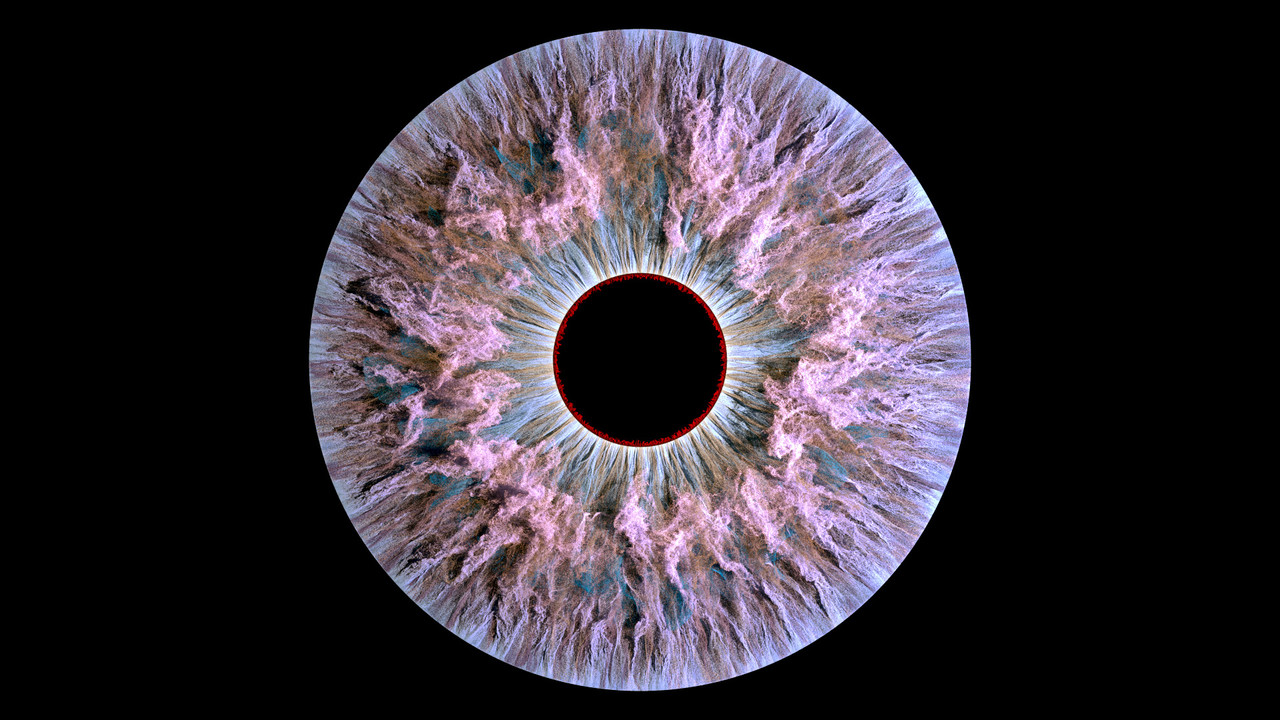 Here a small test I made after the classes with one of Saber's setups.
And an animated version, all setup without any simulation, just scatter points being animated by VOP noises.